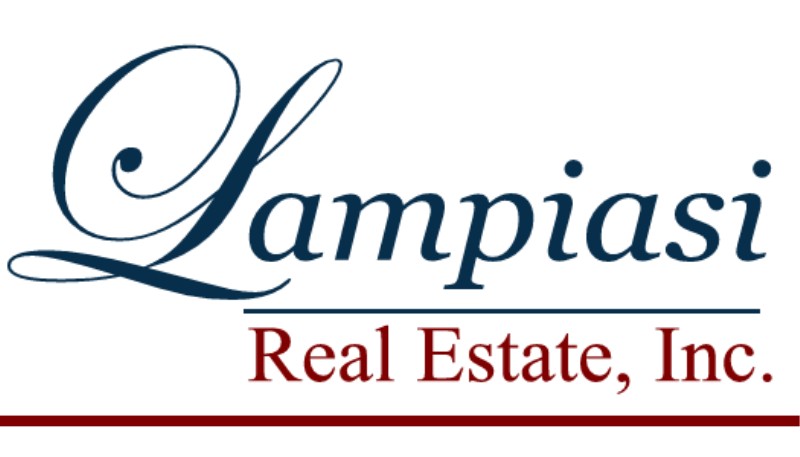 Broker/Owner

38 Years service
Military Relocation Professional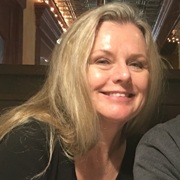 Terry Lampiasi
Broker/Owner/Realtor
®
Office:
(256) 464-3622
lampiasi@knology.net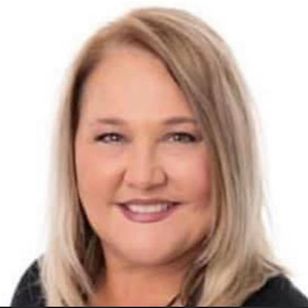 Christy Stephens
Realtor
Cell: 256-679-0943
lampiasi.mgmt.team@knology.net



Set updates on homes you are interested in
everyday


when you sign up at


lampiasi@knology.net

SEE MORE REVIEWS
Keep up with the ever changing mortgage market. You can shop mortgage rates at
http://www.
mortgageloan.com
Lampiasi Management Group
1618 Slaughter Rd St A
Madison, Alabama, 35758
(256) 464-3622
Welcome to Huntsville
and Madison County
Dec 2022
I live in Hernando MS and in 2020 invested in 7 new houses for rentals in Huntsville Al. Bought them at $200,000 and now they appraise for $325,000- $350,000. I fortunately was led to Terry from reviews online. I interviewed 4 different companies before I chose her. She has from day one been so impressive. So hard working. She thoroughly vets the applicants; I have never had a house vacant, except in between renters; and have never had a missed rent check. She knows the market and gets top rent for me. She jumps right in on arranging repairs and always checks with me before she orders the work. She can be tough, if need be, but basically is accommodating and wants to keep renters happy. I obviously highly recommended her.... Vicki Mauney
FEB 2021-
Laura Fursdon - I worked with Terry first as my property manger while I was working in Japan for 3 years and then as my Realtor to sell my property. Terry has always looked out for my best interests! She is honest and ethical and takes pride in the work she does!
It has been a pleasure to work with her and I've already recommended her to others!

If I

was staying in the Alabama area, I wouldn't work with any other realtor! I wish she worked in Texas too!!
Sept 2020-
Coby and Rachel Holloway

Terry helped us sell our house recently in Heritage Provence, and it was a phenomenal experience.
We moved to another state prior to listing the house, and Terry handled everything--from working with local contractors on repairs and house prep, to showings, to lawn care, and everything in-between. Her spot-on advice in how to prep our home and her excellent negotiating skills landed us a contract higher than our planned asking price within just a few days of listing. She was hyper-responsive and patient all through the process, and her advice was always practical, straightforward, and very, very good. I would recommend Terry to anyone, with great confidence. If you're lucky enough to get Terry as your agent, know that you're in the best possible hands. Thank you Terry!!!
Eric Zheng ~I rented a house from Terry when our family moved to Madison, AL from China in 2012. She impressed me as being such a professional broker, so I decided to take her as my property manager when I bought a house for lease. Facts proved that she is such an excellent property manager. She got tenants for us quickly. She is very responsible for both landlords and tenants. I think she is the right person not only for me but also for you!
Rck Pressnell ~Terry has been managing my property for several years and is always available no matter the smallest thing that comes up. She has gone above and beyond to help with all manner of things that come up with tenants and the maintenance on the property. She has a bunch of trusted professional repair take care of any issue.
To Whom it may concern:
It is my pleasure to recommend Terry Lampiasi As a Property Manager and a Realtor. A year and a half ago , Terry helped my wife and I purchase a home and she immediately had our townhome leased without any break in income. We were concerned about paying two mortgages while waiting on a renter for our townhome; however, we closed on our house the end of August 2012 and our new tenant was in our townhome the 1st day of Sept 2012.
Both the purchasing of our new home and our first time experience with rental income was easy with Terry's knowledge and professionalism.
We are happy to have her on our side.
Yours Sincerely
Billy Wallner
To Whom It May Concern,

Lampiasi Property Management has been managing my rental house in Madison for two years now and I couldn't be happier with the arrangement. I live overseas and it is imperative that the rental of my property be managed with minimal oversight by me, which has been the case with Lampiasi Property.

Correspondence has always been prompt and efficient. The monthly rental proceeds are deposited every month like clockwork, with detailed explanations of any expense deductions. Terry Lampiasi is extremely professional and actively engaged in the management of my property.

In short, I rest easy knowing my valuable investment is being handled professionally and with expertise. I do not hesitate in giving Lampiasi Property Management my highest recommendations.

Sincerely,
Jerry Harris
Yokosuka, Japan
We're Serious about Service






LAMPIASI REAL ESTATE, INC
LAMPIASI MANAGEMENT GROUP, LLC
1618 Slaughter Rd St A
Madison, Ala 35758

HOUSES FOR LEASE IN
MADISON ALABAMA!




MILITARY RELOCATION SPECIALIST

On time rental payments and ZERO EVICTIONS!


Property Management Made Easy!


For all your leasing needs

Terry Lampiasi
256.464.3622





Full Listings
on
AHRN



Redstone Arsenal Automated Housing Referral Network

Residential•Commercial•Apartments
We make it easy!

• Complete Property Management
• Full Time Professional Staff
• Accounting, Marketing & Maintenance
• Application Processing
• Credit & Security Checks

W

ith more than 30 years experience we have proven, time and time again, that we can help property owners manage their properties.
Complete no hassle property management providing you with peace of mind. We understand how difficult it can be for residential property owners to manage their properties, while finding balance in their personal lives. That's why we offer full service to relieve property owner stress, such as tenant placement, credit screening, maintenance, property inspections, collections, evictions, and monthly financial reporting. Lampiasi Management Group provides full-service property management for single family homes, plexes, and small apartments under 50 units.


We keep it straightforward....your home is treated like our home.

Reasonable Prices




I

f you are looking for a property management company that will deliver quality services at a reasonable price Lampiasi Management Group is it!

Full Service


Services include: finding and placing tenants, credit and criminal screening, timely owner checks, monthly accounting and financial reporting, maintenance coordination, periodic property inspections, and eviction processing.

We make it easy!


We can satisfy all your management needs.

BUYING AND SELLING YOUR HOME
Lampiasi Real Estate, Inc.
Terry Lampiasi has been the broker of Lampiasi Real Estate since 1993. Licensed in Alabama since 1983, this area grew and changes came to Madison county. The cotton fields became communities and young families moved to the area with Redstone Arsenal, Space program and Missile Defense. New schools were added. The cities of Huntsville and Madison became the stars of North Alabama. Time goes on but Lampiasi principles have not changed. Giving honest, fair service and the advantage of one on one assistance is our commitment. Working with the people in this area has been a great pleasure for 39 years. We would like to offer these services to you and your family and hope that we can become a part of your real estate experience.



Terry Lampiasi, Broker/Owner
Lampiasi Real Estate. Inc.
Lampiasi Management Group, LLC


We're Serious About Service.




Buying Homes
Selling Homes
Property Management
Financial/Staging Consultant
Community Knowledge
Marketing Experience
Stress Free Leasing
Current Market Info/Decorating Coordinator
Company Profile



Lampiasi Real Estate offers 39 years of experience to your real estate needs


Member Huntsville Board of Realtors since 1983


Member NATIONAL ASSOCIATION OF REALTORS® since 1983


Affiliate Realtors and customers have found our real estate transactions very smooth


We would like to be your personal Real Estate Company


Sign up for daily notifications of new property listings
that match your criteria!
The Client Connect website displays listings that match your new

property requirements based on the saved searches we have set up

for you.
As you look at each property, you can identify it as a Favorite, a

Possible or a Reject property. These classifications help you

quantify your purchase preferences. Typically, the following

guidelines are used for the three (3) classifications:

Favorite Properties are properties you are interested in visiting and

possibly purchasing.
Possible Properties are properties that have many of the "Must Have"

features but not enough to visit.
Reject Properties are properties that do not fit into the above two(2) classifications.

For each property, you can add comments to help you remember,

"Why you classified it as you did" or other thoughts about the

property.
These comments are also sent to me. I may respond to your comments

to help me understand what you are looking for or to see when you

would like to visit the property.

You can reply to my comments thus creating a dialog for each property as you move through the purchase process
Email me to Sign up for CLIENT CONNECT!

LAMPIASI@KNOLOGY.NET
I look forward to helping you find your new home!

Terry Lampiasi
Broker/Owner
Lampiasi Real Estate
256-679-80006