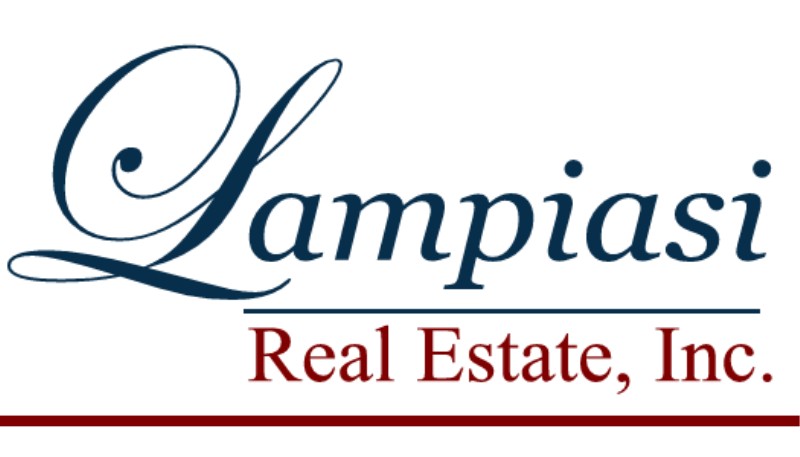 Broker/Owner
38 Years service
Military Relocation Professional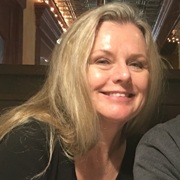 Terry Lampiasi
Broker/Owner/Realtor
®,
Office:
(256) 464-3622
lampiasi@knology.net
Get updates on homes you are interested in
everyday
when you sign up at
LAMPIASI@knology.NET
Keep up with the ever changing mortgage market. You can shop mortgage rates at
http://www.
mortgageloan.com/
Mortgage/Alabama/Huntsville
Lampiasi Management Group
1618 Slaughter Rd St A
Madison, Alabama, 35758
(256) 325-3681
Welcome to Huntsville
and Madison County

SEE MORE REVIEWS
Feb 2021-

Laura Fursdon- I worked with Terry first as my property manager while I was working in Japan for 3 years and then as my realtor to sell my property. Terry had always looked out for my best interests! She is honest and ethical and takes pride in the work she does! It has been a pleasure to work with her and I've already recommended her to others!
July 2016

If you are looking for a property manager, I highly recommend Terry Lampiasi. She has been managing our 2 rental properties in
Madison
for the past 5 years. Terry handles everything to include finding renters, ensuring they are credit worthy and any maintenance issues that occur. My husband and I used to manage our properties ourselves, however; working full time jobs as well as maintaining our own home proved to be too time consuming. We met Terry and knew right away that she was the right person to manage our properties. It has been a seamless operation for the past 5 years. She is up to date on rental laws and knows all of the best contractors for any maintenance issues that occur and the good news is that she takes care of everything. She meets the contractors at the property and handles the entire project. Give yourself some peace of mind and let a professional handle your property management needs. Terry Lampiasi will provide you that peace of mind.


Richard and Ginny Wallner

Madison Alabama

Subject: Letter of Recommendation for Leasing Agent Terry Lampiasi

To Whom It May Concern,

It's hard to believe it's been over two years since we first listed our home for lease with Terry. She's made the leasing process go so well, we forget we still have a home in Madison. Leasing a home is difficult, yet she has made it easy and worry free to us.

Initially we thought of trying to lease the home ourselves. But Terry's knowledge of the leasing laws and regulations quickly changed our minds. She knew the rental values and was not only able to rapidly get top dollar for our home - more than offsetting the leasing fees, but researched the potential lessees to ensure they were qualified. On-time payments for over 2 years!!

Since we are relocated outside of Alabama, it's impossible to know what arises daily at our home and what needs to be done to take care of it. At first that was very disconcerting putting that into someone else's hands. But Terry earned our trust that issues will get resolved with a fair balance to both us and the lessee.
I thank you for all she has done. We would recommend her without a moment's hesitation as either leasing or lessee's agent. Her in-depth leasing and real estate knowledge and experience, her professional and personal contacts, her firm but personable skills with the lessees set Terry apart from all others. She certainly has our permission to use us as a very satisfied customer for reference.

Thanks again,
Clint and Carol Jones
Madison, Alabama

We're Serious about Service














LAMPIASI




Real Estate and Management Group


1618 Slaughter Rd St A
Madison, Ala 35758


Lampiasi Management Group
City of Madison and Surrounding areas.




Full Listings on AHRN


Redstone Arsenal Automated
Housing Referral Network


Leasing or Selling


Give us a call!




Lampiasi Real Estate and Management Group




256-679-8006

CURRENTLY FOR LEASE updated 11/03/22
Call 256-464-3622 for more info

AVAILABLE Now



324 Falling Water
Huntsville, Al
$1450.00
LEASED
Close to Gate 7 RSA, Research Park, Toyota Ball Field and many new restaurants. Beautiful end unit townhome. Two bedrooms and three baths plus dining room, family room and laundry. Upstairs has the owners suite with walk in closet, bath, and guest bedroom with full sized bath. Two car garage and private patio. Outside maintenance and lawn care included. Community amenities include clubhouse, pool, exercise facility, tennis courts and basketball court. 18 mo lease considered w dis. Good Credit R'qd. Pets approved case by case.
Call Terry 256-679-8006
Or
Carla 256-679-0943

AVAILABLE

Now

412 Promenade,
Huntsville, Al
$1450.00


Close to Gate 7 RSA, Research Park, Toyota Ball Field and many new restaurants. Beautiful end unit townhome. Two bedrooms and three baths plus dining room, family room and laundry. Upstairs has the owners suite with walk in closet, bath, and guest bedroom with full sized bath. Two car garage and private patio. Outside maintenance and lawn care included. Community amenities include clubhouse, pool, exercise facility, tennis courts and basketball court. 18 -24 mo lease considered w dis. Good Credit R'qd. Pets approved case by case


Call Terry 256-679-8006
Or
Carla 256-679-0943

AVAILABLE NOW



8760 Segers Tr Loop
Madison, Al
$1995
Close to Mazda & Redstone Arsenal. 4 bedroom, 3 bath home. Hardwood floors in main living areas. Wide foyer w wainscoting, trey ceilings and ceiling fan. Open Kitchen w large island, Granite counters, walk in pantry, back splash and SS Frig. Master Bedrm is isolated, features a glamour bathroom with double vanities/tile/xlarge shower. Two bedrooms with access to full bathroom.The third bedroom has private access to a three-quarter bath. Community pool. Walking paths thru out the neighborhood. Smart Home. Pets approved case/case. Good credit required
Call Terry 256-679-8006
Or
Carla 256-679-0943
Coming Soon

115 Middlewich Dr,
Madison, Al 35756
$1850
Charming 3br/2ba home in Madison City! Spacious foyer w/ hardwoods. Family room has trey ceiling & opens to kitchen & breakfast. Updated kitchen with granite countertops, decorative backsplash, stainless appliances, & large work island. Large master suite w/ trey ceiling, walk-in closet & glamour bath. Oversized laundry w/ plenty of shelving for storage. Covered back patio overlooking privacy fenced backyard. Good Credit Re'qd. $45 Application fee. Small pets only accepted case by case.
Call Terry 256-679-8006
Or
Carla 256-679-0943
RECENTLY SOLD BELOW

1355 Rountree Pl, Madison, Al
For Sale- SOLD

12285 Old Orchard, Madison, Al
For Sale - Sold


103 Forest Pointe Dr, Madison, Al


For Sale- SOLD




215 Duchess Dr , Madison, Al




For Sale- SOLD




River Rock Dr, Madison, Al




For Sale- SOLD




106 Briarwood Dr, Madison, Al




SOLD




100 Rainbow Glen Cir, Madison, Al




SOLD




24 Green Briar Wood Dr, Madison, Al




SOLD




108 Hilltop Ridge, Madison, Al




SOLD



17926 Smokerise, Huntsville Al


SOLD



261 Caudle,Madison, Al


SOLD





10 Maple Tree Hsv, Al




SOLD




118 Brickstone Dr Madison, Al




SOLD


Leasing or Selling Give us a call!
Lampiasi Real Estate and Management Group
256-679-8006